Rachel Preece MA Elocution, Accent Reduction or Accent Softening, Public Speaking Voice Coach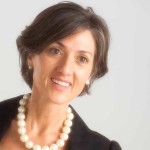 The Royal Academy of Dramatic Art – MA
King's College, London University – MA
Ian Adam ~ Singing
Webber Douglas Academy of Dramatic Art – Distinction
St James's  College
(Business)
~
now Quest Professional
Located near the Centre of London, I am easy to find and I enjoy a hugely diverse clientel including: Senior Executives in all areas of Banking; Management Consultants; IELTS students; Actors; Lawyers; Barristers; TV Presenters; Surgeons; Doctors; Whitehall Civil Servants; Architects;  Accountants; IT Specialists; Senior Executives in Energy companies; Senior Executives in Pharmaceutical companies; University Professors; students & CEO's.
Tailormade Lessons
I'll prepare a bespoke and tailor made plan for you: teaching you how to speak clearly and effectively.
We will target the vocabulary and phrases you use everyday in your business and your personal life so that you start feeling more confident after just one session!  I'll write or help you write your public speaking presentations and teach you how to perform them so that people think you are a great public speaker and you can enjoy impressive results very quickly!